Are You Ready to Strengthen Your Confidence, Overcome That Inner Critic and Speak With Impact? 
Six Month 1:1 Leadership & Communcations Coaching
Are you holding yourself back from your authentic leadership?
Do you have limiting beliefs that are hindering your growth? Are you tired of not knowing how to handle those high-stakes conversations, calling people to take action, and getting bypassed for promotions?
Whether you are an emerging leader, mid-level leader, or executive leader, I can help you overcome your mindset, inner critic, or imposter syndrome, so you are effective with your communication leading powerful presentations, meetings, sales, and asking for what you are worth!
Overcome that nasty inner critic, minimize the demanding need of imposter syndrome, unapologetically and imperfectly, you will never second guess yourself again, release limiting beliefs, and opportunities will be won in high-stakes conversations, sales, career promotions, speaking, presenting, and more! Taking your Leadership to the next multiple levels.
During our six months together, I will help you:
Strengthen your Confidence in Every Room you Enter
Quite & Manage the Inner Critic, so Your Authenticity Shines
Overcome Imposter-Related Feelings
Enhance Your Executive Communication & Presence for Every High-Stake Conversation
Shatter Your Own Glass Ceiling & Limiting Beliefs
Reclaim Your Authentic Voice & Go For the Ask
Become Comfortable with the Uncomfortable Feelings
Shape Strong Habits to Sustain Your Leadership
Develop a "Yes And" attitude & play nicely with feelings that arise when presenting ideas and navigating uncomfortable conversations.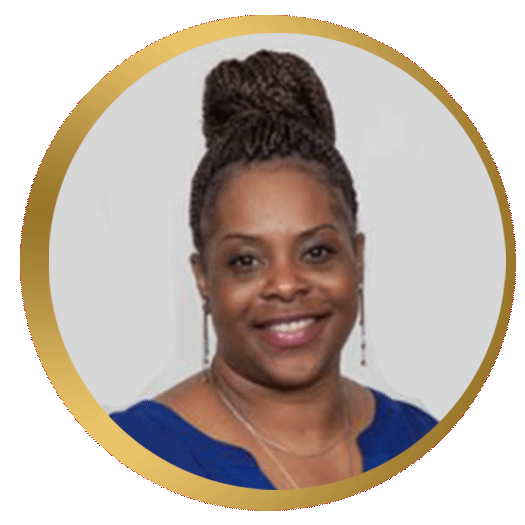 I hired Kim's coaching services because I was not confident in public speaking, leveraging my voice and leaning into conversations professionally and personally. Working with Kim has taught me to amplify my authentic voice and tap into the essence of my heart and truths when expressing myself and sharing my story. No more playing it safe with my voice, instead being intentional and courageously bold with my message. I have strengthened my leadership skills, speaking abilities to be heard, seen, and transform conversations at the table on the importance of Diversity, Equity, and Inclusion in the workplace and it contributed to my career advancement. Surrender to Kim's holistic approach of coaching and Trust the Process and Get Out of Your Own Way!
– Keiyania M.
Six Month 1:1 Speaker Coaching
If becoming a paid, professional speaker is part of your business growth plan (as it should be!), I'm here to help you find your voice, refine your speaking and presentation skills, and learn how to captivate your audience from the first moment you step on stage.

Whether you are a coach, consultant, or seasoned business professional, I can help you turn your subject matter expertise into a profitable speaker platform.
Do you struggle with the clarity of your topic, the formatting of your talk, and all the nerves before presenting? Not landing a strong call to action to lead people where you want them to go? How about negotiating your fees with event planners?
There is a lot to being a professional speaker. Are you up for the work?
During our six months together, we will:
Design powerful stage offers and high-converting salesreate authentic and engaging on-brand speaking content for live and virtual events.
Develop speaking materials: one sheet, speaking/marketing reels, and templates for pitching.
Identify target speaking and media opportunities.
Enhance your Bold stage presence, matching your message, confidence, and body language.
Implementing your story so your audience is moved with emotion and you are relatable.
Discover new ways to play nicely with feelings that come up when presenting or delivering a keynote.
"Kim was referred to me by a coworker after discussing the struggles of controlling thoughts racing through my mind while presenting to customers or coworkers. Kim helped me center that energy and brought my confidence front and center again. With all of the struggle's women have in 2020, confidence should not be one."
– Cheryl Garlan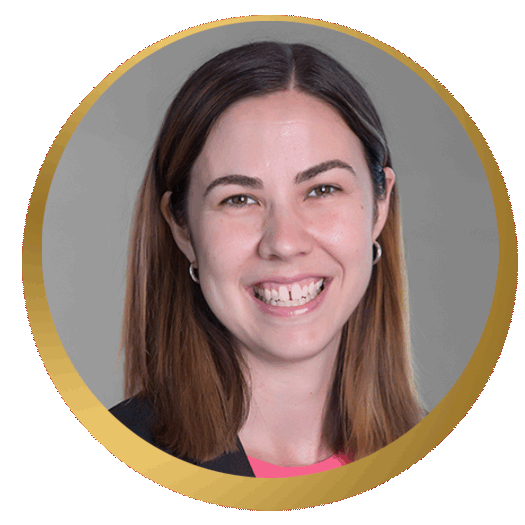 Step Into Your Moxie
®

Speak Up and Influence Training
In Step into Your Moxie® Speak Up and Influence, participants will strengthen their inner and outer voices to speak up for themselves and the ideas and issues that matter most to your company.
Through a mix of coaching, training, role play, and small and full group conversation, participants will develop the mindset, skill set, and habits to boost their communication confidence so they can speak with power and impact and move people to take action whenever they speak.
Step Into Your Moxie Speak Up, and Influence is a Two-Day or Eight-Week Experience.
By the end of this experience, participants will be able to:
Reframe diminishing self-talk so that it supports rather than undermines communication confidence
Harness a "Yes And" attitude and play nicely with feelings that come up when presenting ideas and navigating uncomfortable situations
Minimize vocalized thinking and amplify speaking presence to increase credibility, likeability, and trust
Call people to take action on ideas in low and high-stakes speaking situations (i.e., team meetings, project pitches, or presentations)
Address common pain points and personal motivators that get in the way of people taking action
Tell stories that create connection, discovery, and buy-in for those listening.
Articulate their value and go after visibility opportunities that position them/your company as thought leaders
Identify and begin to address potential team/company barriers to communication success.
Set and rearticulate boundaries to strengthen individual and team wellbeing
Possess the words to take responsibility for mistakes and repair harm when it's caused
Live and lead into a legacy that aligns with their values.
"I hired Kim because I was looking for a business and speech coach who would help me transition from speaking solely on the history of hats into a keynote speaker about the various hats that we all wear as we navigate life's challenges. My experience with Kim was excellent! Kim has an instinctive way of knowing what to ask and say to get me back in the flow towards my goal. She is great at steering a person in how to incorporate the tools learned and provides effective examples. I would highly recommend Kim to anyone who wants to develop and advance in their business. I now have a keynote message, and in less than two weeks of my last coaching session, I have two prospective opportunities!"
– Linda Hannah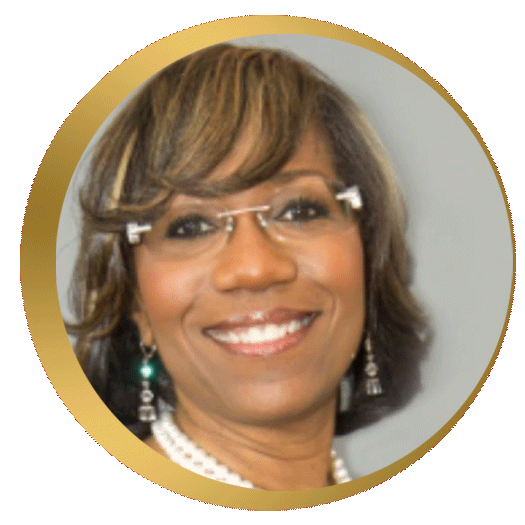 Be In The Know!
Join the community newsletter for periodic resources and advice on developing your big bold voice!