Hi there! I'm Kim Boudreau Smith and …

I haven't always been bold in my voice.
Before starting a successful radio station…
I was a corporate "yes" girl.
I said what people wanted to hear.
Bullied in corporate America.
Wrongfully terminated for not speaking up.
Back in those days, I would wake up in the morning and mentally run through my day to figure out when I could come back to bed. I didn't have anything left. I was ungrateful, lackluster, and I had lost my passion. My voice.
And then it happened. I fell asleep behind the wheel. Not just once, but twice.
And it terrified me.
I had been suppressing my voice and listening to my inner critic—what I call the "hag in the attic."
She had been with me all my life, and I listened to her far too long.
When I was a corporate yes-girl, I told people what they wanted to hear to make sure everyone was happy with me. I had a 30-year  career in sales and marketing but didn't have a bold voice. I just spoke the words that would keep everyone around me—and the critic inside me—happy. This only fed an anxiety disorder that would follow me everywhere.
So when I fell asleep at the wheel, I tried to blame it on my cute little red Volkswagen Jetta. But I knew it was the hag in the attic driving and it was finally time to take control of the wheel.
Return to Gratefulness
My first step was becoming grateful for the small things. So in the morning, when I woke up, I wouldn't think about how long until I could sleep again. Instead, I'd be grateful for the drywall over my head. Literally the ceiling. And it didn't happen overnight.
It wasn't in a snap of my fingers or a click of my heels, but a gradual return to gratefulness that replaced my inner critic with inner peace.
Shed the Shame
Believe it or not, I finally put on a cap and gown and graduated with a high school diploma only a few years ago. I didn't have the patience for school when I was younger, and I had landed a job without the diploma. But I knew that if I was going to help women gain confidence in their voices, I needed to finish up a few things of my own.
So I drove to evening classes for four months and finished my high school diploma, earned an associate's degree and a coaching certification all within a year.
There's no shame in finishing things the right way no matter how long ago you started them.
My Passion – Your Voice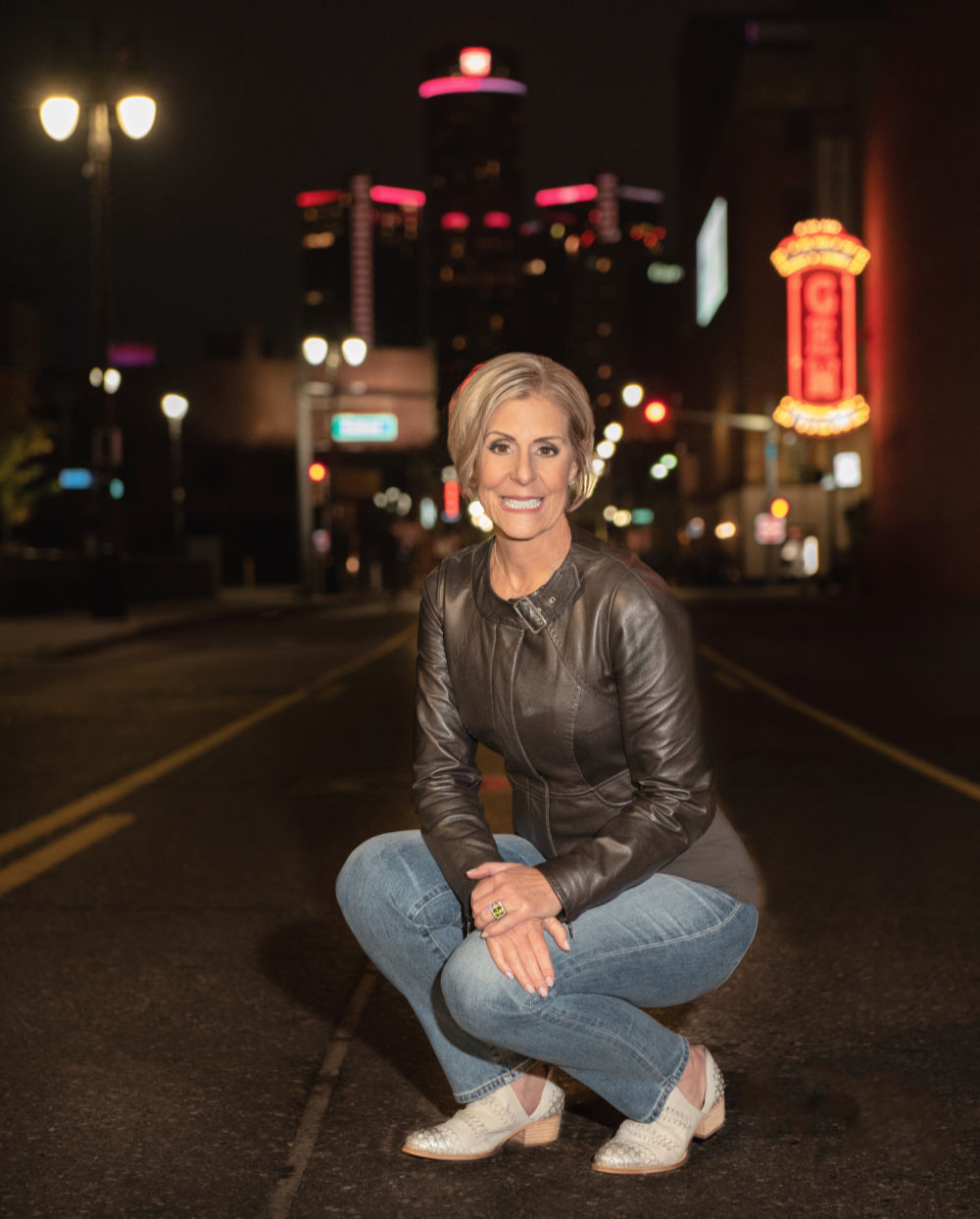 Now my passion is to be an advocate for you and help you find your bold voice.  I'll support you and teach you how to stand boldly on any platform and hold your ground with YOUR words in a safe learning environment.
With my support, you will increase your confidence and your voice and message will be heard whether you are speaking to your family or speaking to a group of 500 attorneys!
My techniques teach you to manage your energy and work it to your advantage!
Finally, you will become very natural and will flow authentically and effortlessly.
Let's Meet
Just like you, there's a lot more to me.  You'll find that information sprinkled throughout my website and blog.  However, what I'd really love to do is meet with you in person!
I just love meeting people, masterminding and collaborating.   It is so heartfelt and moving to learn about other women and their walks.  I firmly believe it takes a village to be one amazing person and a successful business owner.
Let's chat and learn more about each other.
You can contact me at kim@kimboudreausmith.com and we'll set up a time to talk.
One Last Thing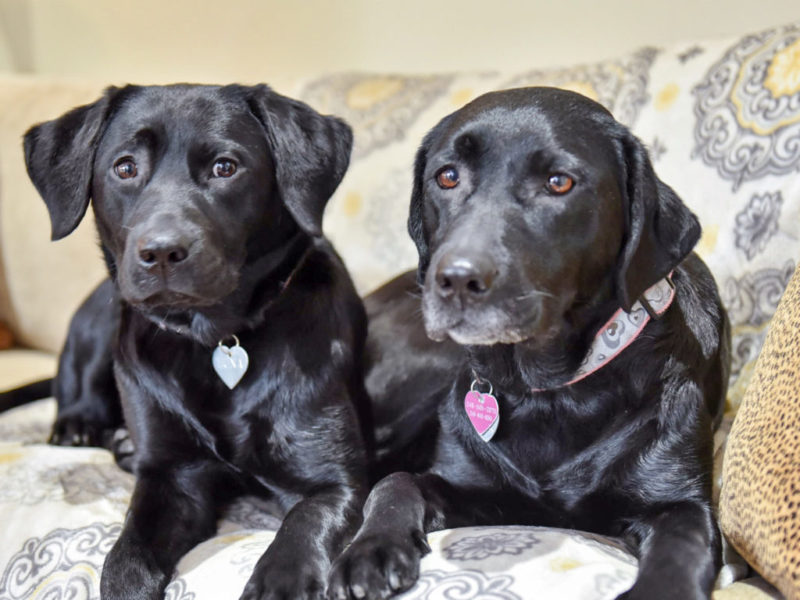 Ok, I lied, there's really two.   I'm a mom to two black labs, who are the love of my life.
Grace and Luna – "Tuna" give me a unique perspective on life.  They give me wisdom and patience to deal with the difficulties of life and keep me grounded when I need it the most.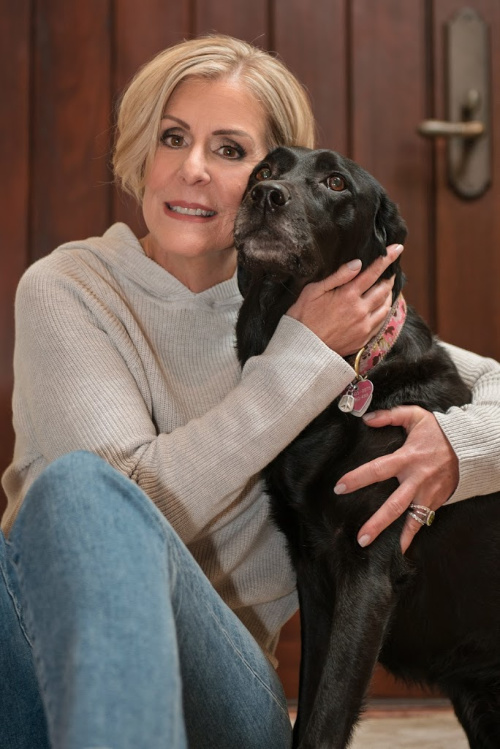 Grace is a therapy dog who loves to have kids read to her in the library.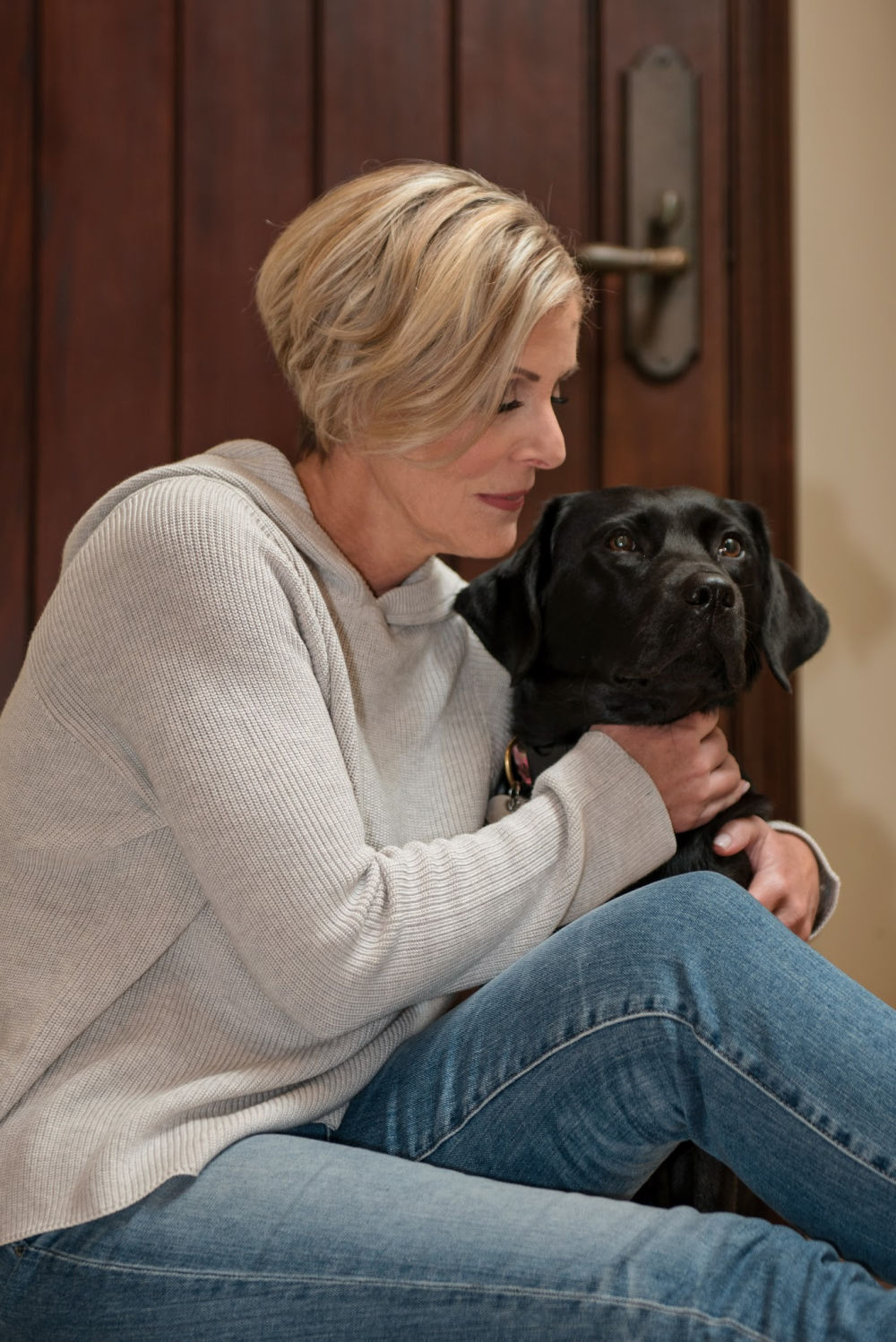 Luna – Tuna, is a rambunctious teenager who terrorizes any squirrel or bird who comes into the yard.
Usually, when I'm not busy working you can catch me hiking or seeking nature of any kind and can be found watching Big Bang Theory every chance I get!
---
Now it's your turn.  I'd love to meet you and learn about you!
You can contact me directly at kim@kimboudreausmith.com and we'll set up a time to chat.  Or send me a message through my online form.