I help women communicate and speak effectively at all stages of their lives.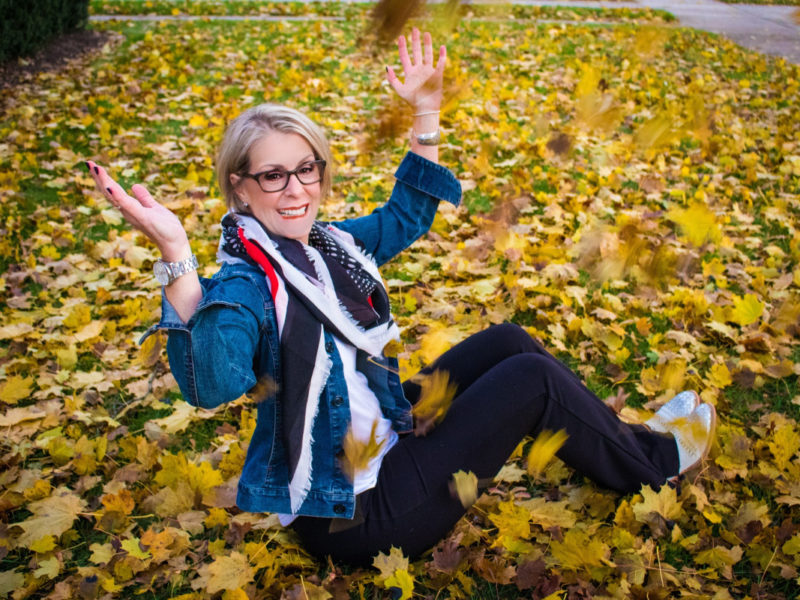 Is the fear of speaking up – holding you back?
Are you leaving money on the table because you aren't speaking confidently?
Are you ready to speak fearlessly and confidently with your

BOLD

voice?
I help women overcome the fear to speak, present naturally and communicate confidently in any setting.

Sign Up for My Newsletter
Having a Bold Voice doesn't mean you can say anything you want. When you download my free guide of the Five Things You Absolutely Do Not Want To Do With Your Bold Voice! EVER!, you are then automatically signed up for my newsletter.
Sign up TODAY!

How Can I Help You?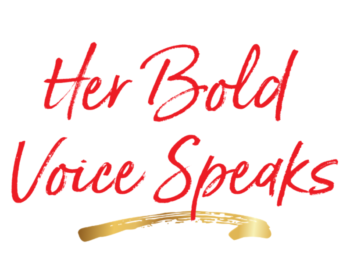 The Her Bold Voice Speaks program helps you be heard and speak publicly, like the rock star you desire to be. Do you feel as if no one is listening…
Testimonials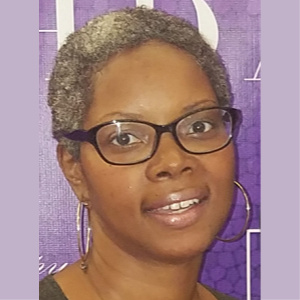 I had a fear of speaking out in front of others. I joined Bold Voice in hopes of improving my speaking skills and become a more effective communicator.
Kim makes it simple, inviting and safe for me to speak my voice. She sees the best in me and helps me feel comfortable in overcoming anxiety, and my confidence has increased. Speaking my voice makes me excited and empowered. I trust Kim to support me on this journey. -Curtina S.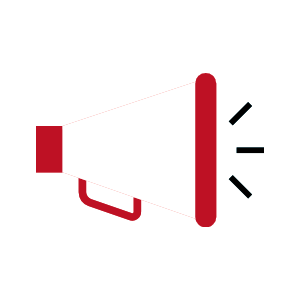 Kim Boudreau Smith was a guest speaker for my Virtual Event "The Feminine Energy Revolution." When I first met Kim, I was so impressed and knew I wanted to work with her and ask her to speak on this event. Kim is such a role model for strong women taking action and making a difference in the world. She is enjoyable and upbeat as a speaker and connects so easily and warmly with her audience. She shared herself so openly and transparently and it served to really inspire the listeners to power up their own lives and businesses to make a difference! I would highly recommend Kim for your event!  -Robin C., TheFeminineEnergyRevolution.com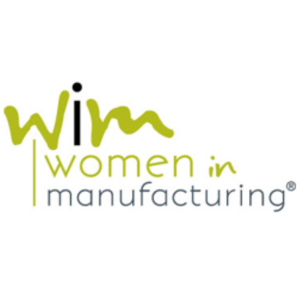 Kim facilitated a workshop at our inaugural PEAK North, a day-long conference for manufacturing professionals. Kim kept attendees engaged throughout the workshop with her useful advice for participants and tangible energy on the topics that she discussed. – Lisa Tarcy, Marketing and Events Coordinator with Women in Manufacturing (WiM)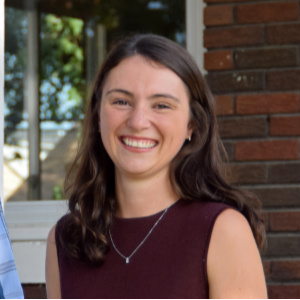 As an entrepreneur who owns a growing Real Estate business, my confidence should be high. Unfortunately, I was battling with ways to express myself and it was holding me back. I knew I needed some help, so when I was referred to Kim's class by a friend I was intrigued to see if it would help me.
Since joining Her Bold Voice series my confidence and public speaking have improved immensely. Kim has a positive attitude and is full of encouragement. She has created a safe space for women to connect and grow together. I look forward to the class every two weeks.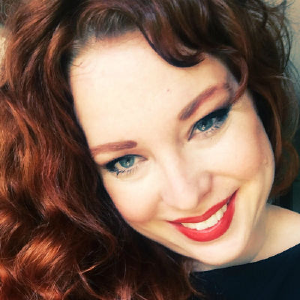 My Bold Voice is a powerful journey into the art of Public speaking. Kim is insightful and thought-provoking through her curriculum and coaching. She makes a somewhat scary concept easy and effortless by providing practical tools and guidance.
My Bold Voice has inspired me to find new ways of speaking, finding my voice and presenting myself on a professional and personal level. -Jessica V.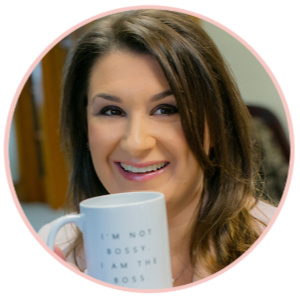 Kim is an incredibly motivating author, speaker, and coach! She has personally helped me conquer my biggest fears when it comes to speaking.
Kim's class, Her Bold Voice, is a safe and uplifting community of women who support and empower each other to speak!
I highly recommend her!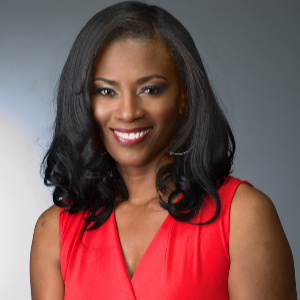 I had been searching for a group or coach to work with to help me improve my speaking skills and build my confidence. I finally found the perfect match in Kim Boudreau Smith. Her positive energy, ability to listen well and way she leads the class are what made me want to work with her.
In just a short time I have learned so much about myself. Kim gives open, honest, but gentle feedback and is helping me release the inhibitions that have been holding me back from fully expressing myself in my business and personal life. Her coaching techniques are the fuel I need to become the confident speaker I've always wanted to be. – Reene F.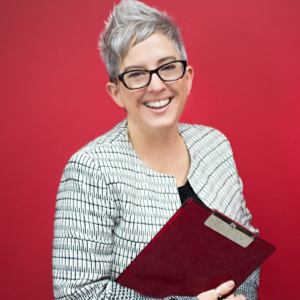 Kim Boudreau Smith presented 'Networking for your Net-Worth' for our October Business Builder Workshop at the GFYO Business & Educational Center. She really went over not only our Mindset as we enter into relationship building events but also gave us strategies and techniques that will impact and serve us in the Marketplace.
Personally, it was reinforced to me that I am called to build relationships in order to enhance my business and my life. -Deneen TB.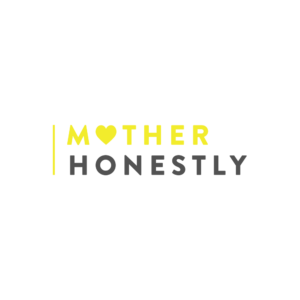 Kim is a wealth of information, advice, and guidance. I heard her speak initially at a Women in Manufacturing Conference where she led a workshop on engaging your bold voice. It was such a refreshing perspective filled with great insight. After the conference, I immediately connected with our CEO and Founder of Mother Honestly to engage Kim to speak to our collective members. Kim shared a wealth of information on our podcast and held a masterclass for our collective members of corporate women, entrepreneurs, stay at home moms, and everyone in between. Women really identify with Kim's message and her approach to handling our own tough inner critics. Being in a traditional workforce and an entrepreneur myself, I am exposed to a lot of speakers and thought leaders. Kim is one that has stuck out for me in recent memory and one I highly encourage others to connect with.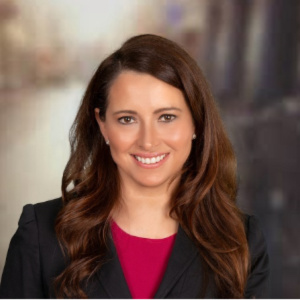 After hearing great things about Kim through my personal and professional network, I signed-up for the Her Bold Voice class. Over the past few months, I have learned how to become a more effective speaker using her techniques and helpful coaching. Kim provided me with the confidence to communicate impactfully – regardless of my audience. Her Bold Voice is not a cookie cutter class. Kim provides a supportive environment and helps people address their specific communication challenges. Kim uses her wealth of knowledge to tailor her feedback based on each person's goals. Her Bold Voice has significantly surpassed my expectations. It's been a great experience!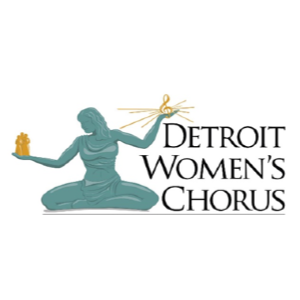 Kim was a keynote speaker at our 2019 Finding Your Voice Women's Empowerment Conference. She was phenomenal! Her presentation was engaging, entertaining, and informative. Our audience ranged in age from young teens to senior citizens, and Kim provided relatable and practical knowledge for everyone. She teaches women how to tame their inner critics, and become their own best advocates. I would highly recommend her for your events!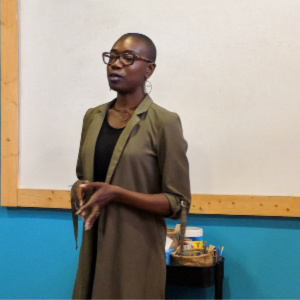 Kim brings such a refreshing and energizing approach to empowering women to use their unique voices. Her laughter-filled classes provide simple, easy-to-use tips to make speaking more authentic. Kim also creatives an environment where women are celebrated and encouraged to use their voices boldy rather than shunned for "um's" or harshly critiqued.
If you're looking for a welcoming course on public speaking, check out Her Bold Voice Speaks! -Brandi K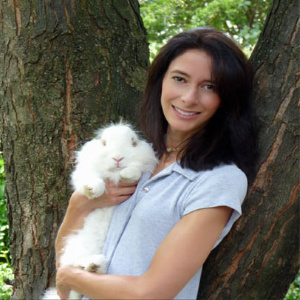 I would highly recommend Kim to anyone just starting a new business or for those that are at a transitional time. My business was stagnant and finances were enough to keep the doors open but not much more. I was reluctant to spend money that was already sparse on Kim's services but I am so happy that I did. Without a doubt, Kim's insights and suggestions changed my business into a thriving active practice in which my hours needed to increase and more employees were necessary. I am convinced her guidance laid the groundwork for my successful business which has grown exponentially. This growth is directly related to her suggestions which I implemented and saw an immediate change.
– Nicole L.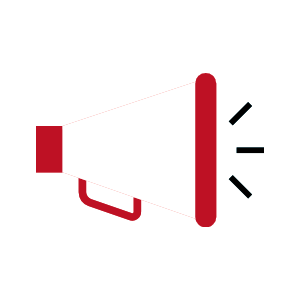 I enjoyed attending Her Bold Voice Speaks course. I was nervous about signing up. Public speaking can be very scary. I soon realized that I had nothing to fear. Kim was very welcoming and compassionate. She quickly put me at ease and assured me that the course was a great fit for me, an introvert who often experiences a feeling of anxiety at even the thought of speaking in front of a crowd. She was right. By the end of that first evening, I was armed with multiple techniques that I implemented that night and have used since then to help me feel more confident speaking my truth. I'd recommend this course for anyone looking for a supportive environment to grow your speaking comfort and confidence. -Eboni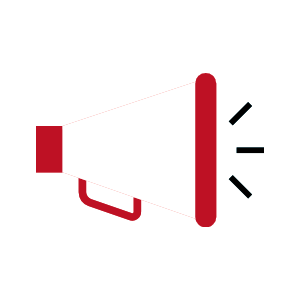 Kim spoke at my Women's Empowerment Luncheon and she delivered a  high energy and powerful message about The Hag in the Attic-The most Powerful and Bold Voice.  Kim was engaged with the audience.  She was professional and a brilliant speaker, I highly recommend Kim for your events. -Julie T.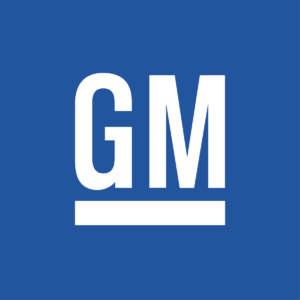 The General Motors Women's group sponsored a lunch and learn on Work-Life Balance. Kim Boudreau Smith was the guest speaker to train GM employees on work/life balance. Kim approached the work-life balance from a very non-traditional perspective. She focused on getting very clear on what is important in our life. She emphasized everyone should have a vision statement as well as a mission statement, for themselves and their families. Once those elements are in place in your life, then use them to balance your life. We spend too much time doing tasks that do not support our mission and vision statements. She also emphasized it is ok to say no. So many of us have a hard time saying no, but if the request isn't in line with your mission-vision statement, then say no without any guilt. Kim gave a great presentation and our employees will be able to incorporate her training into managing their work-life balance.
Lori S., General Motors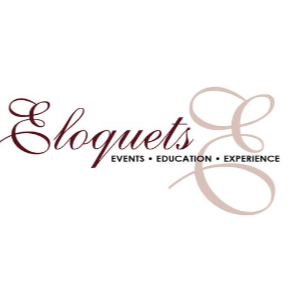 Eloquets Event Enterprise sought out speaking opportunities from Kim Boudreau Smith on behalf of the I'm Every Woman Expo National Tour in Metro Detroit. Kim is responsive and engaging, so much so that we utilized her for the 2019 event. We recommend her for speaking and panel opportunities for your group or events. -LaTonya Spearman, Chief Event Organizer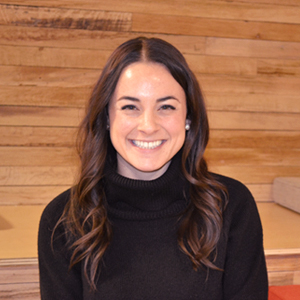 I joined the SheHive's "Her Bold Voice Speaks" public speaking workshop in August because I was preparing for a 20-minute presentation I was going to be giving at a conference in October. Kim was great about listening to my "why" and helping guide me along while also holding me accountable. After the first month or so, I realized that most of the reason I was going to the sessions was not for the public speaking at all, it was to connect with so many great, powerful women.
Originally I was only going to go for two months and then stop, but I'll be continuing on! Kim is great, she is funny, nice and down to earth, she's easy to talk to and makes me want to hang out with her outside of the sessions (which a lot of the women do). I've watched women who were terrified to get up in front of a room and talk for 5-minutes crush it and talk for 10, and they didn't even realize it. Highly recommend! – Celena M.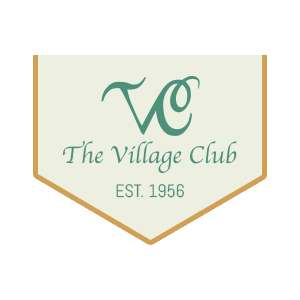 Kim Boudreau Smith spoke to the Professional Women's Group at The Village Club in Bloomfield Hills. Her talk was thought-provoking for all and presented with great enthusiasm. Learning how to increase your net worth through networking is a valuable tool for all of us. Kim pointed out that it is an art that needs dedication and continual refinement. Her list of "must do's" should be a required study for every woman.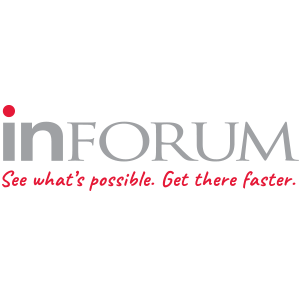 Thanks so much for presenting your topic of Speak Up at our Inforum Grosse Pointe Affinity Networking Group this morning. Participants were engaged and open to your topic and information. In the short time allotted you provided some helpful do's and don'ts and gave examples of ways to strengthen our communications not only while speaking but in written communication and in our body language as well.  -Mary Ellen B., Higbie Maxon Agney
When I first met Kim, she was looking for new headshots for her business. We set up a time and date, and as we talked, I realized she was exactly what I was looking for, someone to help me tighten up my business. When I met with her, I was doing about $15K per year in photography. That was 2 years ago.
In 2017 I grossed over $50K just from Photography. If I hadn't met Kim, I would probably still be sitting at a desk as an admin in an office and bringing in "extra" "on the side" as a photographer. Instead, I'm a photographer full time, and I run my own successful business. -Amy C.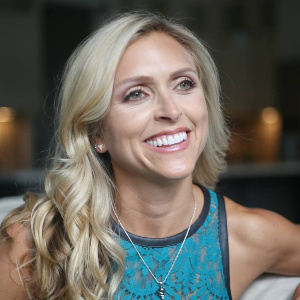 I enrolled in the "Her Bold Voice" to improve my confidence when presenting in front of peers and leadership. Kim's coaching class goes beyond the basics of public speaking. The class is an experience of mindset shifting, becoming your best self, incorporating simple concepts to help any type of conversation/presentation and plugging into a tribe of like-minded women who help drive your goals.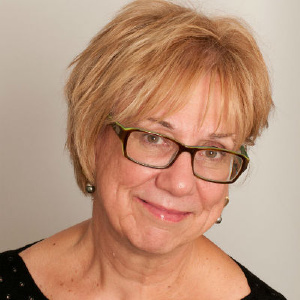 I have given many presentations but never felt completely satisfied that I was managing myself as a presenter, even if the content was good. Working with Kim has been a huge benefit as I am learning to use my voice, face, and heart along with my brain in communicating ideas to different audiences.
Kim has coached our group to provide "refining" feedback, all warmly supportive and helpful. I look forward to our twice-monthly group meetings to see how everyone else is doing and improve my effectiveness as a speaker. -Pam H.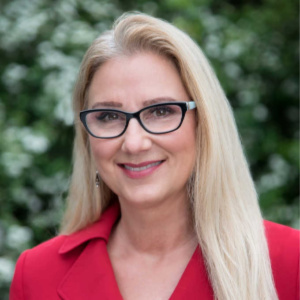 I was chosen to do a TEDx talk which lead me to hire Kim. I knew Kim helped women with their speaking skills, and my one fear was the memorization of my speech for this event. Kim helped me with a simple process to memorize, really land my words so I was able to connect deeper with my audience through my story. Kim was an encouragement, she helped me with a process to become comfortable in my environment using my bold voice! -Kim R.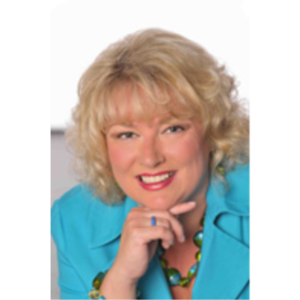 I had the pleasure of meeting Kim Boudreau Smith at one of her many events almost a decade ago.
My first impression of Kim was her openness, elegance, and sense of style. This impression only deepened itself as I watched her mingle effortlessly with all the attendees from complete diverse backgrounds. Kim has the talent to be able to speak to an entire group as a whole while at the same time connecting with each individual at a personal level.
Kim is surrounded by an aura of self-confidence and self-awareness and is completely approachable, accessible and very much down-to-earth at the same time. This combination makes her successful, respected and loved.
Through the years, Kim and I have kept in contact and developed a special relationship. We enjoy our breakfasts and brunches together with a bit of idea exchanges.
I invited Kim to speak at the February meeting of my organization, the German Professional Women's Association at the Southfield Marriott, and to our great delight, she accepted. As expected, Kim wowed us with her knowledge and charisma when she introduced us to "the hag in the attic" that evening. She taught us to identify and control our inner critic – "the hag" with useful tools and methods. She comically described her hag by name and her personality and invited us to do the same.
Kim Boudreau Smith has a true gift and history of helping people from all walks of life. We look forward to continue to grow our relationship with her and The SheHive. What wonderful things the future holds with such a go-getting, motivating and nurturing soul in our midst.
Thank you, again, dear Kim for your spectacular presentation.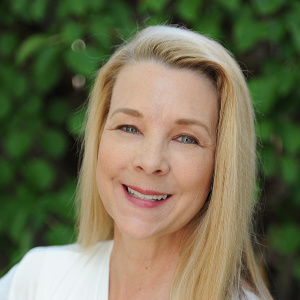 Kim Boudreau Smith created a warm and accepting environment for our group members to feel safe and learn to find our true voices.  -Kate N.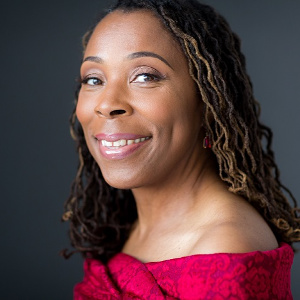 It's my absolute pleasure to recommend Kim Boudreau-Smith and Her Bold Voice speaking platform. I thoroughly enjoy the bi-monthly classes that provide camaraderie, practice, and opportunities to grow while celebrating my voice!  Kim celebrates my journey and inspires me with her ability to relate to my experience while exercising her expertise. She reminds me that I have unique reasons for being part of the speaking community and choosing to share my platform is a privilege and gift. She truly supports me as my speaking path unfolds! -Lisa L