So a TED talk has been on your vision board for a while, or maybe the opportunity to speak presented itself and you want to take it? Either way – good for you! It is absolutely a platform you can take advantage of!
If you have a TEDx stage in your sights, then you are probably an accomplished speaker or at the very least are comfortable speaking in front of a crowd. As long as you can get your presentation nailed down, you will be fine, right?
You may have an internal conversation that sounds a little like this:
You: I am so excited to finally make this vision come true.
Hag in the Attic: That's nice! It is probably going to be more difficult than you think.

You: I have an idea worth spreading!
Hag in the Attic: Yes! So have other people on the same topic and they most likely had better credentials than you.

You: That doesn't really matter. They approved my talk. I have been invited to speak.
Hag in the Attic: True, but that was before they knew you had trouble memorizing your speeches. They aren't going to be very happy when they find out you wing it.

You: I can memorize. The good news is I really know my topic.
Hag in the Attic: Okay great! Just make sure that you don't talk down to the audience in your speech. Nothing worse than having to listen to someone who thinks they know everything, and you definitely don't know everything.

You: I wouldn't do that. Would I? Maybe this isn't such a good idea. If only there was someone to guide me through this. I really do feel like I have something worthwhile to say.
If you have ever had the Hag in The Attic show up when she wasn't invited trying to wreak havoc on your plans, Kim Boudreau Smith knows how you feel. Kim is masterful at taming the hag for women who are trying to use their voices in bold and powerful ways. A TEDx talk doesn't get much bolder and having an ally to help tame the hag with a whole host of other services can be your secret weapon for success.
Kim Boudreau Smith understands that when the stakes are high, the best speakers have coaches to help craft and hone your message, work with flow and memorization techniques, and share a toolbox full of tips and skills that will calm nerves and quiet the hag. If you are looking to have a powerful stage presence and deliver a memorable and moving presentation, you will want to take advantage of the services Kim has to offer.
No matter how soon your TEDx opportunity is, Kim can help. Her client, had four weeks to prepare for her TED talk and hired Kim to get her successfully to the finish line. This is what she had to say about her experience with Kim:
Kim R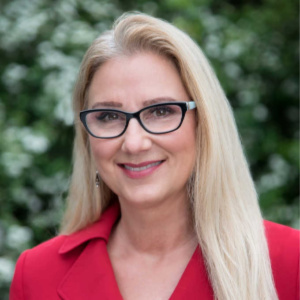 I was chosen to do a TEDx talk which lead me to hire Kim. I knew Kim helped women with their speaking skills, and my one fear was the memorization of my speech for this event. Kim helped me with a simple process to memorize, really land my words so I was able to connect deeper with my audience through my story. Kim was an encouragement, she helped me with a process to become comfortable in my environment using my bold voice! -Kim R.
There is much at stake and you don't want to leave it to chance. Set up an opportunity to talk with Kim about what options are available for creating the best TEDx experience as possible. Please email her at Kim@kimboudreausmith.com or through the online form here.
You have been preparing for this talk your whole career. Why would you not utilize every tool possible to give your best and boldest performance? You and your audience deserve an experience that you won't forget! Contact Kim today!