SERVICES
Kim is passionate about helping women communicate with confidence and unlocking their Bold Voice on any stage of their life.
Kim Bourdreau Smith is a direct and high-energy speaker passionate about helping women find their Bold Voices.
Be bold, be heard, and be seen on any platform. Kim will help you speak up and out with confidence so you can stand out in a crowded room.
Kim's proactive strategies and interactive seminars will help you overcome your personal HAG in the Attic. Silence your inner critic and start using Your Bold Voice.
Kim will help you communicate effectively on any stage of your life. It's your time to shine and make an impact!
An international best-selling author, publishing expert, and media maven, Kim has helped countless women be seen and be heard in a world that wants to drown their voices out.
Book Kim for a dynamic and effective seminar designed to empower professional women to use Your Bold Voice on any stage of life.
Want Kim's energy, passion, and support all to yourself? She's available for one-to-one coaching to help you achieve goals in personalized, laser focused programs.
Work with Kim personally for a short, impactful boost to get you unstuck or work with her for long-term skill and business development.
Kim is a Mindshift coach that will help you confidently break away from the herd and take action! Stop getting caught in the Paralysis of Analysis and start making moves towards success.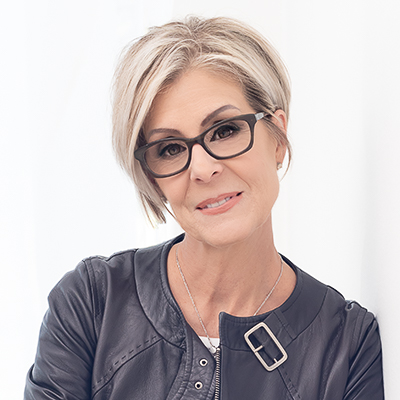 SHORT TERM COACHING:
Kim meets you where you are at and develops a quick, actionable plan to get you where you need to be. Cut the fat and focus on the skills and tools you need right now to move the needle forward.
Examples of accelerated personal coaching Kim offers:
Eleva

tor pitch mastery. Put all your expertise, vision, brand, and talent into a short impactful statement that gets results.

Pitching sales and closing the deal. Ask for that business confidently and start getting paid what you deserve!

TedTalks

– Be bold, confident, and influential on one of the world's biggest stages.
LONG TERM COACHING:
"When you speak to everyone, you speak to no one" – Meredith Hill
Put in the work with Kim to discover your inner why and who exactly it is you're serving. If you don't know who you are or what you are doing, how will anyone else?
It's time to get defined, clear, and focused on success on your terms. That's right – this isn't a fast pass to CEO or business mogul, unless that's what YOU want.
Kim will help you discover what is at the heart of your business and your goals, get real on what you want, and help you get it! Become more visible in a crowded environment!
Together you will take a deep dive and develop a personal actionable coaching program that will help you:
D

efine your message, your brand, and your audience. Figure out what you are doing so you can boldly and confidently put it out there!

Learn to speak to your audience and not the general population. Deliver powerful, impactful messages that move your audienc

e to action and results.

Confidently break away from the herd, take the lead, and leverage your expertise to stand out in any crowd.

Increase your sales – yah

, make some money! Get clear and bold about how you are helping people and they will happily pay yo

u.
Be on the lookout for the dynamic workshops Kim hosts throughout the year! Join her for an afternoon of high energy, interactive learning that gives you skills you can put into action right away.
If you just can't wait, Kim takes these workshops on the road and brings them to you. Choose one of her popular workshops or work with Kim to personalize a workshop for your business needs.
Popular Workshops Include:
Present Like A Pro
Get clear, get organized, and get influential with this workshop on professional speaking. Leverage your expertise and get taken seriously without putting the crowd to sleep.
HAG in The Attic
Silence your inner critic and learn to recognize her attacks before they bog you down. Confidently share Your Bold Voice on any stage of your life and stop holding yourself back.
Power of Ask
Never leave an opportunity on the table again! This workshop empowers women to stop asking for permission and start asking for the business.
I enrolled in the "Her Bold Voice" to improve my confidence when presenting in front of peers and leadership. Kim's coaching class goes beyond the basics of public speaking. The class is an experience of mindset shifting, becoming your best self, incorporating simple concepts to help any type of conversation or presentation and plugging into a tribe of like-minded women who help drive your goals.
– Mary C.